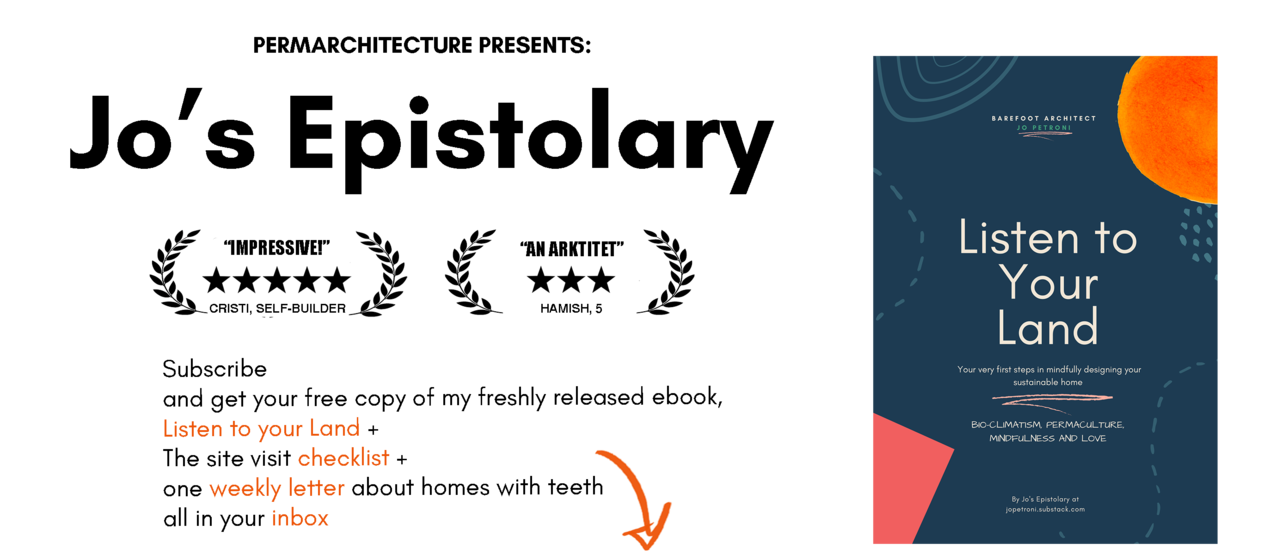 Jo's Epistolary
Architect Jo Petroni sends letters to Imaginary Friends. They talk fundamentals and knowing where you are. Even though they don't, really. Also, live drawing and voice. Immersive as hell.
"epistolary writing on earth-friendly architecture for normies like us, plus gorgeous hand-drawn graphics"
"This is a beautiful space to get lost in the visuals from the words of Jo - so creative and inspiring!"
"Marvelous read on sustainability and eco-design!"
Jo's Epistolary